I was doing my nightly read-through of news sites (a practice I haven't actually done regularly in the past several months. whoops.), when I found this cool slide show of Women Airforce Service Pilots Through the Years. It's a slide show so it doesn't exactly have a wealth of information, but I thought it was cool and figured somebody else might to. In the 1940s, these women learned how to fly for the U.S. Army so they could serve their country. Today they were awarded with a Congressional gold medal for their service – pretty awesome stuff.
I have to say, though, that the picture that made this slide show amazing was this one: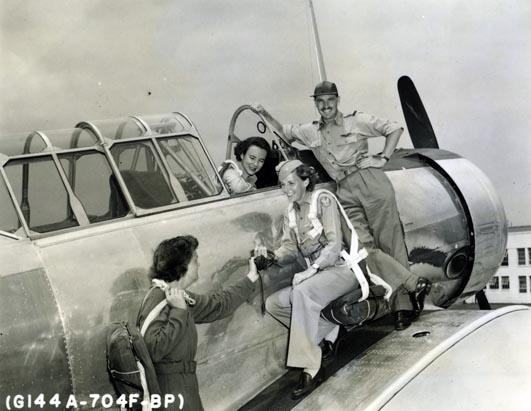 I mean, the look on that man's face is incredible! HE IS HAPPY, DAMNIT!, TO BE NEXT TO THESE WOMEN ON A PLANE! And the women have great hair styles, so that's awesome too.
So, does anybody know anything about the Women Airforce Service Pilots? I feel like every time I discover a group of bad-ass women, I learn about a new one shortly after. Is there a book I can read about them, or what? (If not, who wants to write it? They sound incredible.)