So here's the thing: while waiting this past weekend in my just-across-the-block-from-the-evacuation-zone apartment for the threatened transformation of New York from this: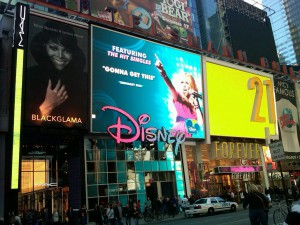 Into this: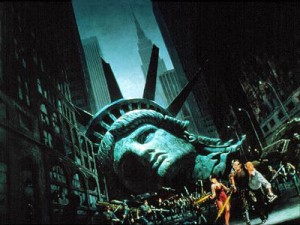 …I did not spend my weekend writing posts for Feministe, as was my brief, but instead watching Project Runway.
Project Runway Australia.
I won't qualify Project Runway as a guilty pleasure. It's a full-on, bells and whistles, so much fun that even a lapsed Catholic can enjoy it simple pleasure. I started watching the U. S. show in its fourth season, and have been devoted ever since. (Although I do have a few words for you, Mr. Christian Soriano! Love your clothes–but lose the catchphrase.)
But what are you going to do when you're all caught up on the current season, and still need your "let's make a dress from tile grout and shower curtains!" fix? Easy–watch the international editions, starting with Australia.
So fiancée and I huddled next to our cats and our "Go Bag" to watch Season Two of PR: A. Which leads me to the subject of today's musings-posing-as-a-post: reality shows, and transness, and Anthony Capon.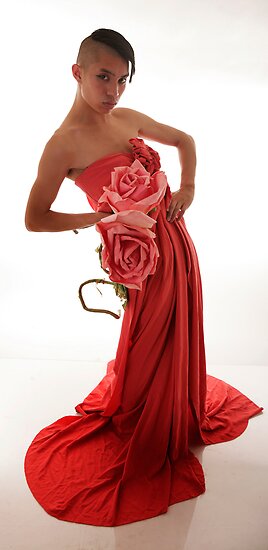 Anthony entered the show saying that his look was "androgynous" and then proceeded to not only spend practically the entire season wearing skirts, dresses and high heels, but to send male models wearing his women's fashions down the runway.
Three times.
Anthony's kinda fabulous, in every way, I think. I won't claim him as one of my peeps–not mine to say is actually one of the foundational statements of my movement, don't you know–but I think my world is just a bit better knowing he exists.
However, it's been a good weekend for folks who identify as trans and appear on reality shows. Dancing With The Stars is having Chaz Bono as a contestant this time around, along with David Arquette, brother of Alexis. (And Nancy Grace. It's a decidedly mixed bag.) America's Top Model is bringing back Isis King, the trans woman who actually had her surgery paid for by Tyra Banks. (Plus 100 points to Tyra for having Isis on the show twice! Minus one million points to news coverage for referring to Isis as now "officially a woman".) At this point my dream of making fun of George Will every Sunday as This Week With Christiane Amapour's permanent trans correspondent now is surely within my grasp! All I need to do is to get on one of the more honest reality shows first. 'Cos the news programs long ago left that genre.
This has been presented for your consideration in lieu of writing my post about Jo Walton and feminist sci-fi, which is coming very soon. I swear!